Ultratint Sport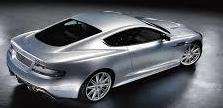 ,
Ultratint Sport is the quintessential automotive window film.
It offers a dark smoke look with low reflectivity, strong solar performance, superior optical clarity and all without electronic or signal interference. Max's proprietary metal-oxide layer is formulated for enhanced solar heat rejection without compromising sensitive electronics, satellite navigation, GPS, T.P.M.'s and in-glass antennas.
Smoke-black shade provides a desirable dark look that compliments all cars and additionally matches
most existing factory tinted windows.
UltraTint Sport sets the standard for value, styling and protection with maximum solar performance.
The perfect compliment for today's modern car
Benefits:
Reflects intense solar heat
Blocks dangerous UV Rays
Reduces Interior Trim Fading
Improves Cabin Comfort
Controls annoying Glare
Increases glass safety
Looks distinctively stylish
Features:
Sophisticated graphite-black colour
High performance metallised formula
Long lasting, multi-layered construction
Unique tone, preserves colour perception
Scratch resistant for enhanced durability
Whole of Life Ownership Warranty